Due to the COVID-19 global pandemic, the Families For Fragile X foundation has decided to postpone our annual walk until further notice. As soon as our event is rescheduled we will make an announcement. Thank you for your continued support!
Leadership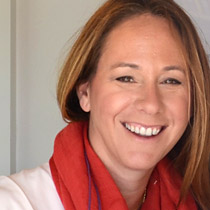 Michele Kaplan
President/Co-Founder of Families for Fragile X
It is extremely scary, having your child receive a diagnosis of a rare genetic disorder. S0 with little supports, in 2008, Michele sought after to create a foundation that would lessen the fears and frustrations that comes with the diagnoses of Fragile X Syndrome by creating a safe support system, creating awareness in the community and to raising funds to further scientific research.
Michele is married to Paul Kaplan. Together, they are paving the way for Matthew (who was diagnosed at 14 months) and all those affected by Fragile X Syndrome.
She holds a B.S. in Elementary Education from Florida International University. Upon graduation, Michele became a first grade teacher within the Miami-Dade County Public Schools for six years. She is currently on the Friendship Circle Miami Advisory Board. Michele is currently home with her three children.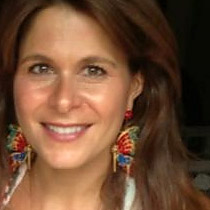 Vanessa Chartouni-De La Serna
Vice President/Co-Founder
Vanessa has served on the Board of Directors of Families for Fragile X since it's inception in 2008. Her passion for this cause truly developed after her eldest son, Calincito, was diagnosed with Fragile X Syndrome. Upon realizing that there was so little local support and information for affected families, she became committed to finding a way to make a difference in the lives of those coping with this difficult condition. Her background as a Clinical Child and Adolescent Psychologist has allowed her to bring a unique perspective to her role in the foundation.
Vanessa received a B.A. from Duke University, a Ph.D. in Clinical Psychology from The City University of New York, and a Post Doctoral degree in Pediatric Behavioral Medicine from University of Miami/Jackson Memorial Medical Center. She currently also serves on the Alumni Board at Ransom Everglades School.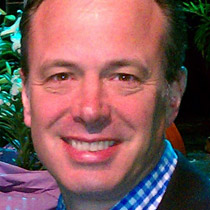 Mark Grimmel
Co-Founder - Licensed Property and Casualty Insurance Agent, CIC, AAI, ARM – President of Egis Insurance & Risk Advisors
Mark has been happily married to Kimberly Ann Grimmel for 17 years and they have two beautiful children; Margaux and Garrick. At an early age, both Margaux and Garrick were diagnosed with Fragile X Syndrome. After receiving the diagnosis Mark and Kimberly committed themselves to helping their children and other families affected by Fragile X Syndrome and Autism. They have been active in the South Florida Fragile X Community and have created support groups and participated in several Fragile X research and awareness fundraising activities.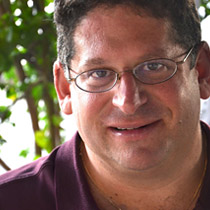 Paul Kaplan
Co-Founder - Treasurer of Families for Fragile X
He is a Certified Public Accountant who received his MBA from the Unversity of Miami and his Bachelor of Business Administration Degree from Tulane University. He is CAM licensed since 2004. Paul began his career in 1997 with Arthur Andersen and served on audit engagements of clients in the real estate, hotel, automotive retail, and equipment rental industries. Joining Berkowitz Dick Pollack & Brant in November of 2000, he continued to serve clients in diversified industries including not-for-profit entities. In recent years, Paul co-founded KW Property Management where he performs property management and accounting services for associations throughout Florida.
Paul is married to Michele Kaplan. Together they intend to triumph over the obstacles of Fragile X Syndrome. With families affected by Fragile X joining forces, we can aid in the acceleration of scientific research to find a cure.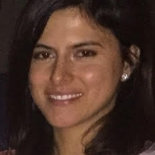 Christina Chartouni de Calle
Secretary of Families For Fragile X
Christina is a Miami resident who has been passionately involved with the Families For Fragile X Foundation since 2009, shortly after her first nephew and godson was diagnosed with Fragile X Syndrome. Christina started her career in the fashion industry and in 2016, after graduating from graduate school, assumed the role of Vice President of her family's real estate business, where she manages a portfolio of income producing properties. She has an MBA from the University of Miami and a BS from Babson College. She's a dedicated athlete and mother to three amazing children.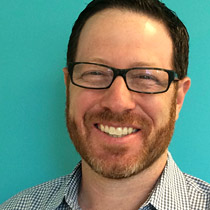 Ari Rollnick
Board Member
Ari is a Principal at KabooKaboo, He works to develop campaign strategies that incorporate all appropriate marketing tactics with one single goal; to deliver results that match our client's business objectives. Prior to KabooKaboo, Ari was the Interim Director of Strategy and Marketing at NYU Downtown Hospital before receiving his MBA in Strategic Marketing at Emory University's Goizueta Business School. Ari is a Board Member of the Coral Gables Community Foundation, Families for Fragile X and The Selma Oritt Foundation. In 2015, Ari was named Board Member of the year for the Coral Gables Community Foundation.